Ethos
At Anns Grove Primary School our vision is to be an outstanding school that provides the highest possible quality of education and personal development for our children.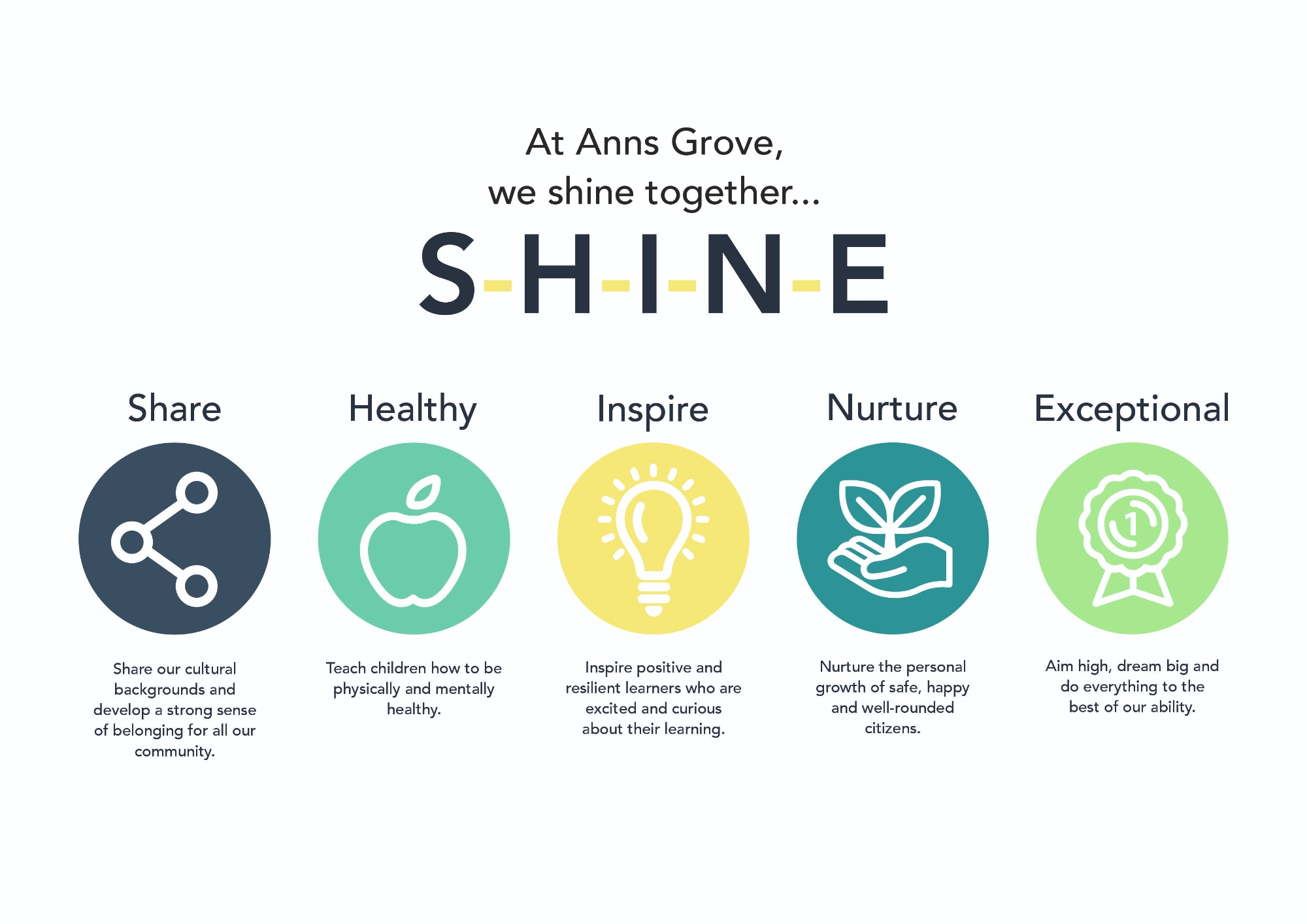 We want all children to leave us well-prepared for the next stage of their learning journey, and developed as responsible, resilient, well-rounded citizens.
Anns Grove is a warm and friendly school where a committed staff team go the extra mile for our children every day and is skilled in planning to meet their individual needs, both personally and academically.
We believe that strong relationships and wellbeing are crucial to children's development, and we encourage everyone at Anns Grove to build exceptionally positive relationships. Our motto, "We Shine Together" reinforces this belief.
We place a strong emphasis on reading and aim for every child to be a fluent reader by the age of seven. If a child is not reading fluently, they are given every opportunity to catch up so that they can access a broad and balanced curriculum.
Our inspiring curriculum focuses on building children's subject knowledge in all areas and ensuring that this knowledge is retained and applied to ambitious outcomes
Our school is a community which celebrates the uniqueness and diversity of each individual.
As a community we depend on each other profoundly. Our aim is that through example as well as by direct teaching we will teach our children that the most effective way of learning is by caring for others, nurturing our own talents, always doing our best and always being there to help others.