Join Anns Grove
Our School Context
At Anns Grove, our classrooms are led by compassionate, enthusiastic, and highly skilled educators who value the development and wellbeing of each child under their supervision. We cherish and appreciate the distinctiveness of each of our students and strive to assist them in growing confidently and flourishing in their unique identity.
Our rich, broad curriculum allows children to develop the necessary knowledge and skills to achieve the best possible outcomes, fulfil their potential and move on to the next phase of their education as successful and ambitious learners.
All of this is built on the strong foundations of experiencing positive and caring relationships which provide them with a true sense of belonging to the school community.
Admissions
Visit Us
We are holding a series of open mornings for those interested in finding out more about Anns Grove Primary School and Nursery.
If you can't make these dates, please contact us directly to arrange a suitable time for your family.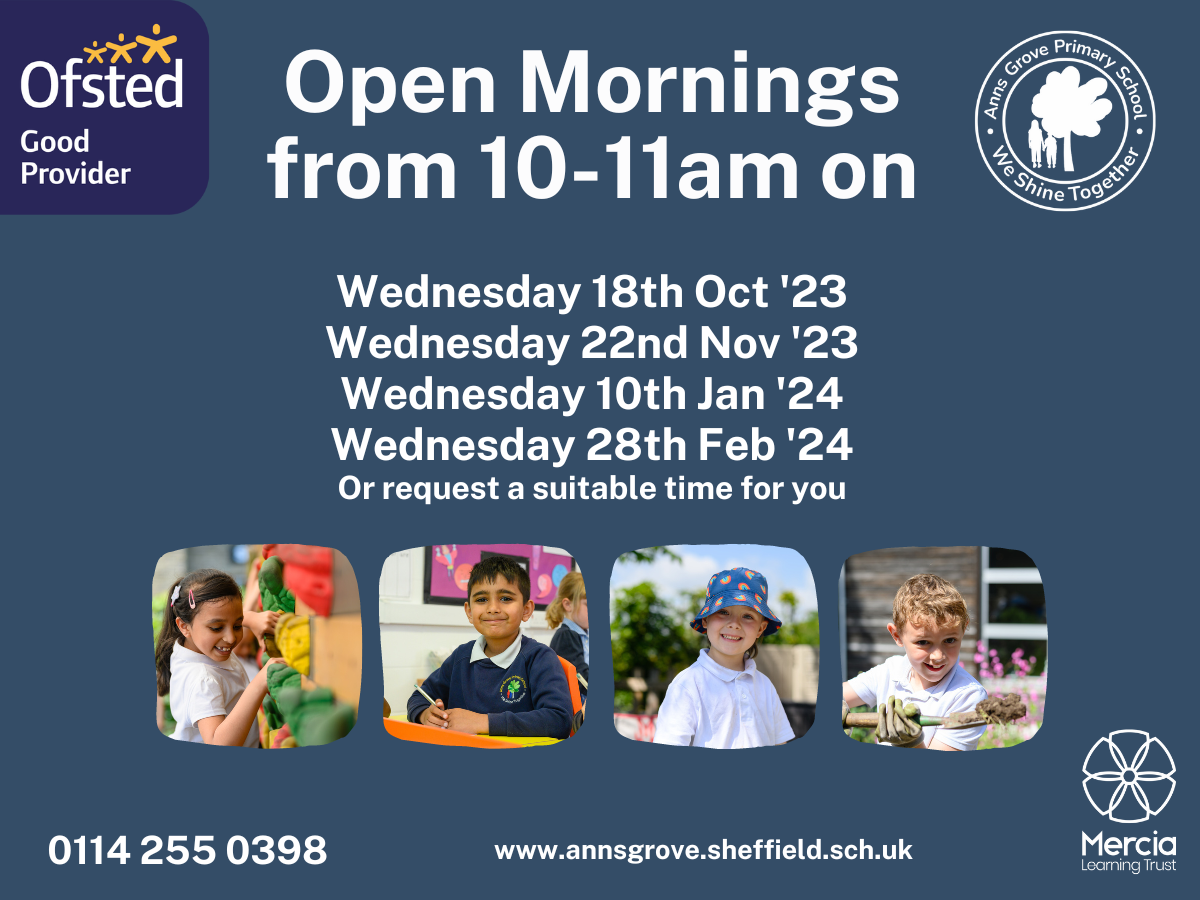 Working at Anns Grove
Testimonials